Travel industry sells experiences and today it stands on top of utilizing the latest digital marketing trends. While the service providers and users have already made a quick shift from desktop to mobile devices, it's the need of the hour to adopt to effective digital marketing strategies to be visible and reach the users right on time.
Challenging Factors For the Travel Industry
Endless Industry Competition
:
This industry has witnessed exponential growth in recent times with people looking for recreational, business as well as personal trips frequently. The demand has led to the growth to a multitude of market players who offer plenty of options to the consumers. Lack of effective digital marketing can lead a brand to go into oblivion and lose businesses.
Aware consumers looking for information
:
The ease of use offered by online booking platforms have glued today's tech-savvy consumers online. This further encourages them to research more, read the feedbacks and reviews, and compare the features and cost before taking any decision. Reputation management, content marketing, and impressive websites are a must to survive and grow in this industry these days which can be attained through digital marketing services specifically meant for travel industry.
Expensive and ineffective marketing choices
:
Many players in the industry choose to go with traditional expensive methods of marketing which fetch no results. In today's world, low-cost marketing over social media can do wonders for the travel industry as people share their experiences, suggest options, and look for cost-effective alternatives. This all can be achieved through deliberate branding, social media optimization, and reputation management which are quite affordable.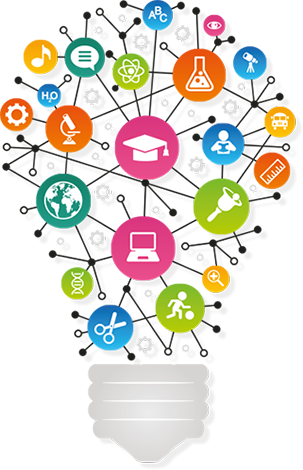 How Outturn can help your business excel through its digital marketing services?
Performance marketing in action
:
Our in-house team of marketing experts can execute plans that work for you 24×7 in reaching out to billions of people worldwide. Beautiful videos along with eye-catching photos developed by our designers can bring the required drive to ensure customer action and repeat business.
Data-driven SEO strategies
:
Our first step is to analyze the current trends, study consumer behavior, and offer exactly the same information they look for. This is achieved through rigorous keyword analysis, unwinding of google algorithms, and a perfect SEO plan that makes you rank higher through organic methods. The results are definitely lasting. 
Customer engagement through Social Medial Marketing
:
The buzz about your agency on social media can make your business soar with minimal effort. Our trusted tactics like influencer reviews, sharing of beautiful images, informational posts, exciting online contests, and special campaigns during holiday seasons can lead to unmatched conversions.
Targeted PPC Ads
:
When you spend money, you would definitely like to see the returns coming. That is why, we initiate PPC ads for you after a complete analysis of the space, duration, and timing so that every single ad targets the right audience at the right time to drive action. Our ad planning is not only a part of digital marketing but also a reflection of our mathematical and behavioral analysis excellence.
There is abundant scope of digital marketing for your business ranging from providing information to driving bookings, running the deals and discount offers, managing the reviews and more. Weaving all these aspects together through a holistic digital marketing plan can be the magic wand for your travel agency.
Let's create a "wow" effect for your customers!
Talk to us NOW!
Know how our experts can design the winning digital marketing plan for you.
Other Digital Marketing Services You Might Be Looking For!