Today's healthcare industry is undergoing profound changes with the millennials looking for digital healthcare solutions which are accessible and convenient to reach. Along with quality of products and services, you need a tailor-made digital marketing execution that brings you closer to your tech-savvy consumers and makes your presence impactful.
Challenges faced by the healthcare industry
Changing consumer behaviours:
Today's consumers look for everything online. Instead of visiting the hospitals or clinics, they search for information online, try to book appointment in clicks, and wish to get medicines delivered at doorstep. This is challenging the service providers to be visible and impressive online. Any flaw in digital presence can get you lost in the vast web world. 
Inability to choose the right medium
:
There are various levels of service providers ranging from multi-speciality hospitals, diagnostic centres to individual practitioners. The choice of platforms to promote their services also vary and lack of knowledge can lead your investment on digital marketing go waste. You need to choose the services wisely and see what will work for you.  
Poor integration and lack of data
:
From creating the pool of service providers to enabling online appointment booking and transactions, a lot of technical integrations are needed. Likewise, a dive into the consumer data giving insight into their past activity and their recurring needs is vital to drive successful marketing campaigns. A result-oriented digital marketing agency keeps all these aspects in view to build the brand.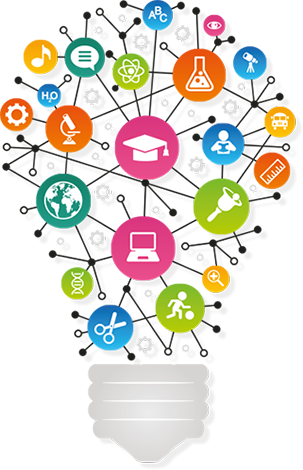 How digital marketing services from Outturn can help you?
Enhanced online visibility through PPC ads
:
When people know about your business, encounter your name frequently, and confront you during their needs, the probability of business or sales is high. This can be attained through a strategically planned PPC ad campaign which keeps you on top of your prospects' memory. In healthcare, we can help you run the ads for varying specialties, emergency situations as well as for preventive healthcare which is gaining high thrust these days.  
Advertising campaigns that puts you first
:
You get an appointment when you reach the people at the time of their need. Our effective advertising campaigns will put your organization, hospital, or clinic at the forefront among your target audience that will bring quick bookings. The schedule reporting platform will let you know the budget allocations and expenses in a timely manner.
Dedicated SEO for healthcare
:
Every industry has its own challenges and requirements, that is why we design specific and dedicated SEO campaigns for the healthcare industry to bring the results. With the latest algorithm analysis, choicest keywords, and timely execution of campaigns, we hit the right chord and reach the patients who are looking for your services. Remember, "one size fits all" does not work in SEO.
Sophisticated Targeting
:
Unlike traditional marketing, our targeted digital marketing offers healthcare service providers a better and more calibrated technique to communicate with audiences, target them based on their habits and interests, offer them services that they use or seek and the demography that they fall under. This leads to more conversions, appointment bookings, or medicine orders.
Influence through Social Media
:
More than 40% of healthcare consumers repose faith in the information and data they encounter on social media platforms. Research indicates the age group of 18-24 years sparks the maximum conversations on health-related topics and issues on social media. We, as a trusted digital marketing agency, can help you enter these communication platforms to stay relevant and continue to create awareness about your services.
Content Marketing for Better Customer Engagement
:
We can help contemporary health-related organizations and businesses establish a stellar presence through content marketing services that enrich their website with relevant content. Blogs and health-related posts are a great way of engaging the customers which we can do effectively for a positive impact. It can help you mark a distinctive brand presence among consumers who are pro-active, conscious, and aware of their well-being.
Health and well-being are the basic needs of people. It is one such industry that never runs in recession. The need is to make a radical shift which makes you more relevant to today's tech-savvy consumers and make them aware of your presence.
Do you wish to grab the missing portion of your business online?
Talk to our experts NOW!
We have some winning digital mantras for your healthcare organization!
Other Digital Marketing Services You Might Be Looking For!