Retail and ecommerce industries are witnessing a revolutionary phase where their online existence has a lot to do with their success. One which is visible is the one which exists and grows making profits. Digital marketing is too crucial for these industries as it builds the bridge that connects the customers to the ecommerce portals offering the required products and services.
Challenges faced by Retail and Ecommerce Players
Attracting the Perfect Customer :
Online shoppers use many digital search engines and social media platforms prior to making a purchase commitment to an online dealer or merchant. They seek recommendations on social media, utilize social recommendations from online influencers, use smartphones and connected tablets to read product reviews while in-store, and pay for purchases using different payment methods. Therefore, modern retailers must locate specific communities of buyers, size up shopping intent, and attract buyers and customers efficiently without sinking their marketing budget.
Cultivating Multiple Channels of Communication:
Retail operators and e-commerce players must remain vigilant in terms of using multiple channels to communicate with customers. These channels can include emails, phone calls, and live chats on websites, text messages, and comments/notes exchanged through different social media platforms. However, this is easier said than done, considering the multiplicity of channels. This factor represents an ongoing challenge.
Creating Consistent Branding:
Branding represents a key aspect of modern marketing in today's digital landscapes. The plethora of messages bombarding buyers and consumers everyday makes it imperative for retailers and e-commerce players to create a recognizable, emphatic, relevant brand. Therefore, consistent branding poses a significant challenge for retailers and digital business operators.
Increase in Online Shopping and Returns :
Online retailers selling non-clothing products could face business impact from online returns from buyers and customers. Paradoxically, online retailers who offer free (or cheap) returns are often able to attract customers. Therefore, the balance between selling and accepting/processing returned merchandise constitutes a modern challenge for online retailers and e-commerce operators.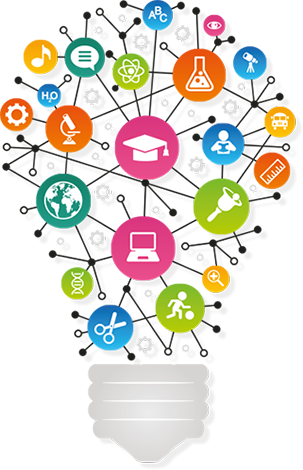 How digital marketing services from Outturn can help you?
We at Outturn bring the right blend of organic traffic and targeted traffic through various paid and non-paid marketing strategies to bring the best results for you. Be it the optimum use of SEO, SMO or Google Ads, we understand what proportion can help us convert the maximum number of people. 
SEO -Lower Marketing Costs :
One of the most tangible positives of using internet technologies is the consequent lower cost of conducting business in the digital age. We can leverage such technologies to offer you services and digital tactics deployed specifically to your business.
Pay-per-Click Advertising:
The PPC ads we run for your business are incredibly data-driven and target ready-to-buy shoppers on different platforms. The reports of ad performance further help us to optimize and scale our strategies to help your business gain the desired momentum.
24/7 Marketing
:
Different types of online marketing campaigns allow us to advertise your business 24 hours every day. Additionally, time variations in different parts of the planet do not affect your digital campaigns. Target customers and prospective buyers can access your website at all times and conduct purchases irrespective of the time or fear of closing hours.
Ease of Personalization:
Electronic marketing empowers us to tailor advertising techniques that suit the needs of target audiences. We can also craft and personalize communication targeted at your buyers. This ensures the service or product reaches prospects in a timely manner. Furthermore, it will strengthen your brand message and will reinforce your brand presence.
Social Media in Your Favour:
Our expertise in social media marketing helps us to establish a resounding market presence of our clients across various social media platforms. Research indicates a direct connection between social media marketing and online revenue growth. Through various SMO techniques, we make sure to establish your effective presence across social networks and craft unique digital marketing strategies that incorporate social networking tools in business expansion strategies.
 Your customers are right there. The need is just to tap the right technique that makes them land on your website. Here, we are offering those techniques which can do wonders for your business.
Need a buzzing website with more orders and more sales?
Connect to our experts NOW!
Let our experts deploy the right marketing techniques for your business.
Other Digital Marketing Services You Might Be Looking For!